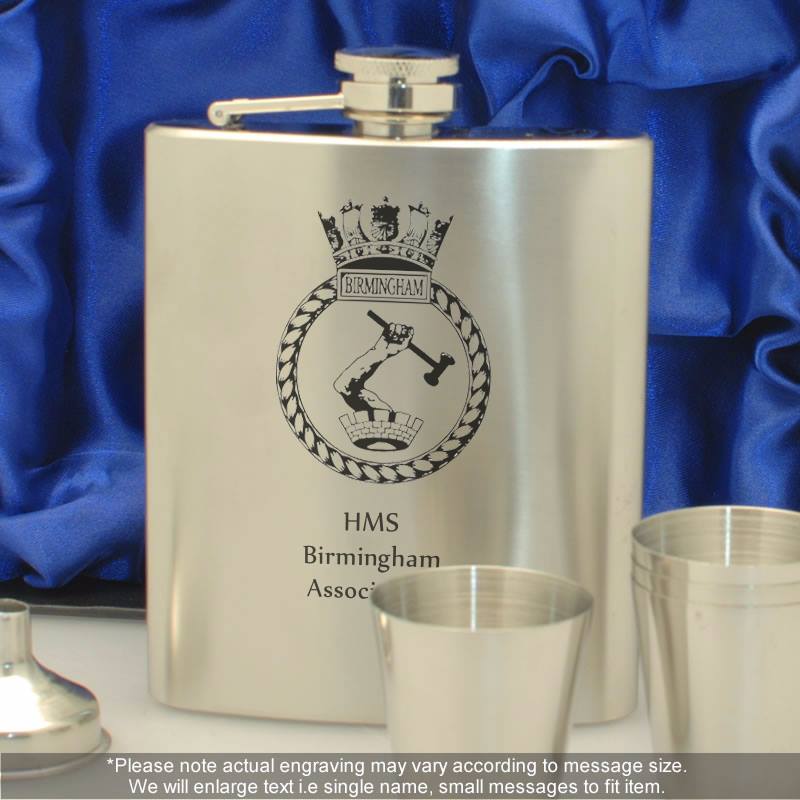 HMS Birmingham Association Hip Flask, 3 Tot Cups,& Funnel.
£28.00
£28.00, inc P&P will include 3 Stainless Steel Tot Cups & Funnel.
Ordered in Batches of 10 so when 10 people order will purchase.
IF YOU REQUIRE TO PICK UP THIS ITEM AND NOT HAVE POSTED THEN PLEASE INFORM LEN AT SLOPS,
WHO WILL ORDER FOR YOU. THEN VISIT FORUM TO OBTAIN ASSOCIATION BANK DETAILS AND MAKE PAYMENT INTO ACCOUNT. ( Please e-mail: chairman@hmsbirminghamassociation.co.uk ) to inform of payment.
THANKYOU